Select tickets
Enter details
Payment
Complete!
Tickets
Book Online To Receive Exclusive Discounts!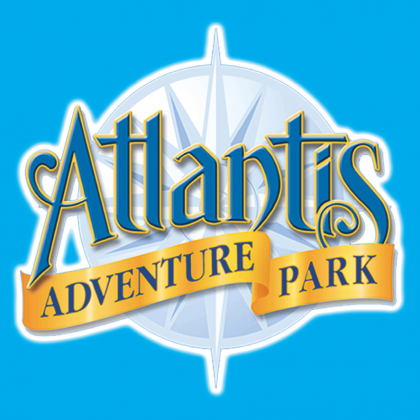 Use this option for a great saving on general admssion to Atlantis - Pay on the door prices are 20% more expensive than tickets bought online giving you a great saving!
Child age 1-15, Adult age 16 and above. Non-playing under 1's go free. Children must be accompanied by an adult at all times.
Atlantis is open every day all year round excluding Christmas Day, Boxing Day and New Years Day.
• Child Ticket £5.60
• Child Under 1 Ticket £2.80
• Adult Ticket £2.80

An evening of festive POLAR EXPRESS magic awaits you and your family and friends at one of our spectacular Christmas Parties at Atlantis Adventure Park this year.
The indoor play area is themed for the festive occasion, take a ride on the magical themed train ride or let off some steam in the indoor play area, PLUS…
…Characters from the films will be making special guest appearances during the parties guaranteed to make any child's Christmas and an amazing photo opportunity!
Fancy dress outfits are welcomed if your child would like to dress for the occasion or your favourite pair of pyjamas for our Polar Express Parties!
Christmas would not be completed without a visit from Santa at each party, who will be looking forward to greeting the children in his grotto. While adults enjoy a complimentary yummy mince pie, children can visit Santa to find out if they are on the naughty list or the nice list, hopefully the nice list as a special present awaits each child.
POLAR EXPRESS Party dates and times:
Friday 14th December 5:30pm - 8pm
Saturday 15th December 5:00pm - 7:30pm
Saturday 22nd December 5:00pm - 7:30pm
Sunday 23rd December 5:00pm - 7:30pm
Party tickets prices after early bird discount:
£11.95 for Children (Age 1-15)
FREE for Adults (Age 16+)
Under 1's are FREE with an accompanying child otherwise £4.95 each.
Please Note: When adding Under 1 tickets the price will automatically be discounted to FREE at the ADD TO BASKET stage when purchasing another child ticket at the same time.
• POLAR EXPRESS Christms Parties ADULT EARLY BIRD Free
• POLAR EXPRESS Christmas Parties UNDER 1 EARLY BIRD £4.95
• POLAR EXPRESS Christmas Parties CHILD EARLY BIRD £11.95
Your Basket
Item
Price
Qty
Subtotal
There are no items currently in your basket

Total

£0.00